After five years of being a boys mama I can go a bit crazy sometimes with the real "girl stuff" and the mum – daughter dresses is one of them! But instead of buying some I'd like to try and sew them myself and I thought I would share the patterns I found with you. I have to wait for Alva to grow up a bit before making most of these since not many are for babies, in general they start around 3 years old. But I'll begin with making two different patterns but in the same fabric, then we'll almost be twins :)
Some of these are French patterns but you can never get too much inspiration!
Ikatee – Lena I bought this one!
Citronille Rosamée woman – Citronille Rosamée baby (also available in english)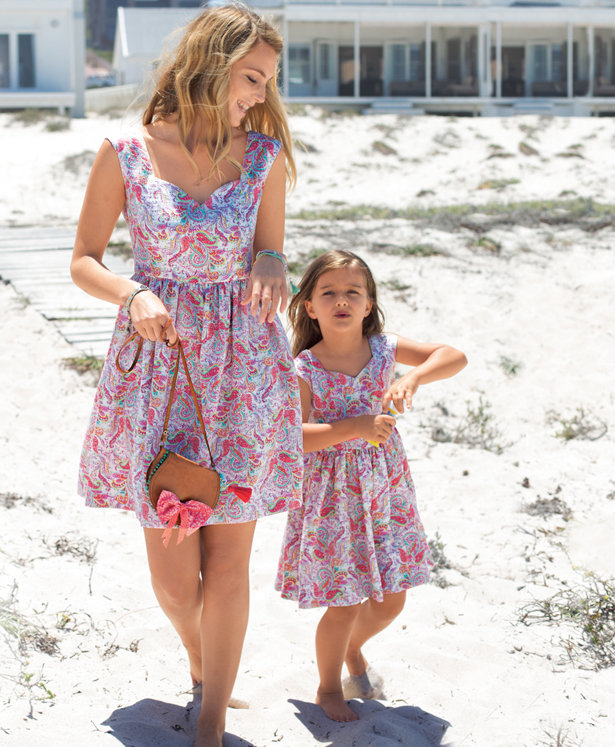 Burda Sweetheart dress mama – girl (English)
•  •  •
Efter att ha varit pojkmamma i fem år kan jag nu när jag fått en dotter kan jag få ryck och riktigt frossa i tjejgrejer och en av dem är mamma-dotterklänningar! Eftersom jag har börjat sy igen så tänkte jag faktiskt försöka mig på att göra dem själv och jag hittade dessa mönster som jag vill dela med er. Jag måste nog vänta tills Alva fyller tre då de flesta mönster är för flickor, inte bebisar. Det jag tänkte göra under tiden är att sy olika klänningar men i samma tyg, då blir vi ju nästan tvillingar :) Nu är det här franska och engelska mönster men inspiration kan man ju aldrig få för mycket av!
Åsa