Yesterday it was St Lucia in Sweden and it's a tradition that I want my kids to grow up with as well. So Alva and I got up early to watch the celebrations on Swedish tv (thank you internet) and tried to sing along with the children. She was mesmerized I can tell you! And so cute in her bunny pj's ♥ This year we don't have the boys neither on Lucia or on Christmas eve but next year we do so it will be all on!
I got Alva her first cover! A super thick but still light and gorgeous one from Zara Home. She sleeps so much better with a cover than with those sleeping bags you know? With those she wakes up like a little larva in it's cocoon, all sweaty and angry :D
Can you see her there in her bed? No? Well that's because she's sleeping on ours :) You can see the end of her new cover on our bed. She will never, ever go to sleep in her own, the only way to get her in to it is to carry her once she is asleep. We've decided to not fight it, one day she will love her bed and it's ok.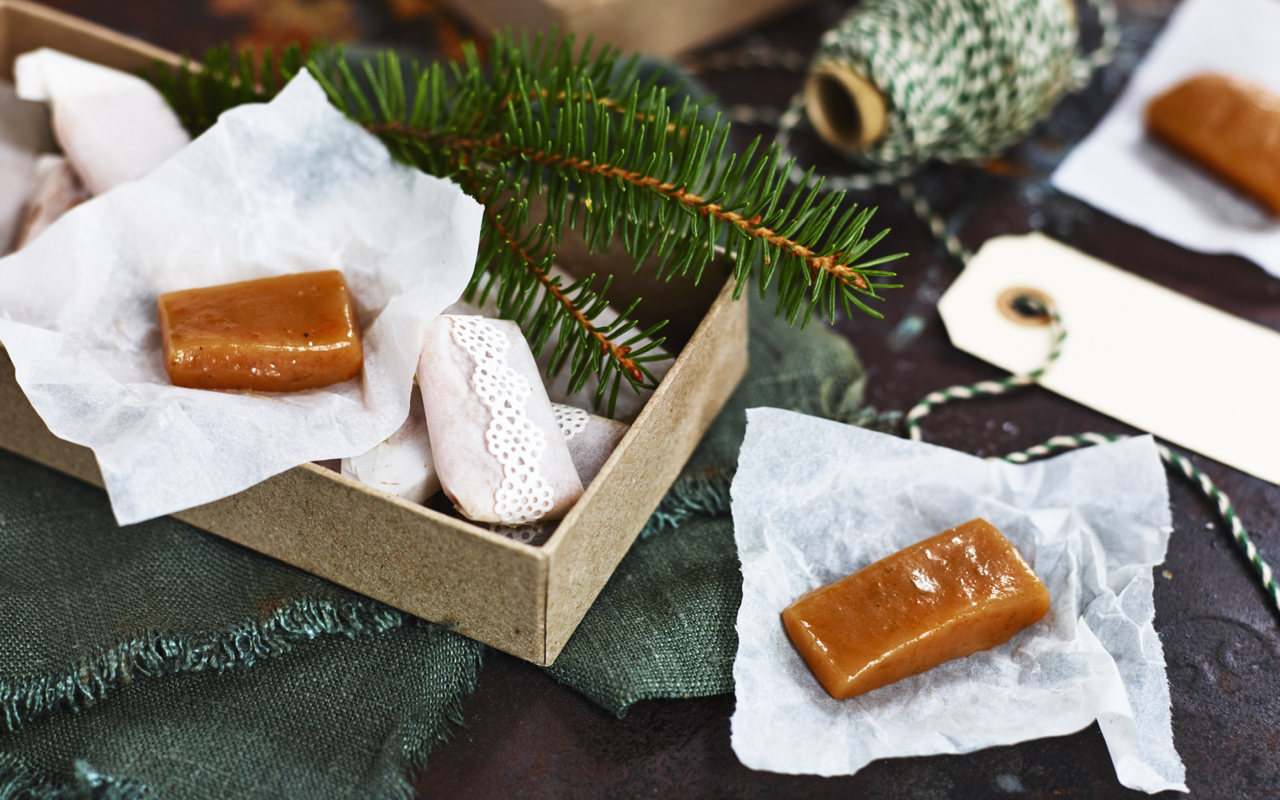 Today we are going to make caramel fudge (like above), maybe a gingerbread house, decorate the last details in the house and prepare for the Christmas tree that we are getting tomorrow with the boys. What are your plans for today (unless you work ofc)?
Now coffee and toffee! ;)
***
Hier c'était Ste Lucie en Suède et avec Alva on s'est levé très tot pour regarder la télé suédoise et elle a adoré. Dans son petit pyjamas lapin elle est restée toute hypnotisé par les enfants qui chantait et on a promis que l'année prochaine on le fêtera pour de vrai avec les grands-frères. Oui, Alva et moi discutons toute la journée, elle est très en avance pour son age LOL
Sinon je lui ai acheté sa premiere couette mais elle prefere quand meme notre lit avant tout puis on va faire des caramels, peut être une maison pain d'épices et préparer pour le sapin qu'on va choisir avec les garçons demain! Quels sont vos plans?